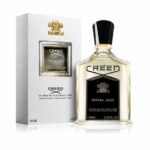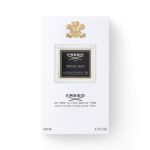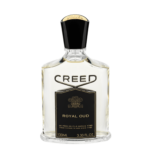 Creed Royal Oud New 100ml
₦385,000.00
Description
Creed Royal Oud Cologne
By CREED FOR MEN
Royal Oud Cologne by Creed, Royal oud by 'creed was launched in 2011 for the both men and women . Royal oud is a warm spicy fragrance that balances oud and woodsy notes in equilibrium with invigorating greens and rich spices. Oud being dominant in the top notes blends perfectly with lemon, pink berry and bergamot. Creed offers a luxurious touch with cedar, galbanum and angelic root in the middle notes and its intense woody essence can be accredited to sandalwood and tonkin musk. The fragrance weaves magical tranquility with all the notes in perfect harmony. Turn on the charm with this favourite fragrance of the gallant masculine hearts.
Creed has created their oud fragrance as a response to the many requests they received from clients, but they have adapted the scent to the style of their house. Wood, leather, marble and gold—the elements of a royal Persian palace inspired this luxurious mix of the Persian and Parisian.
Royal Oud is a stylish and warm fougere fragrance with a beautiful kaleidoscope of woody, aromatic green and spicy nuances. The note of oud is an integral part of the composition, playing its role in balanced equilibrium with other notes.
Top notes include lemon, pink berry and bergamot. The middle notes consist of cedar, galbanum and angelic root. Base notes are Regal Indian oud, sandalwood and Tonkin musk. Royal Oud was launched in 2011. The nose behind this fragrance is Olivier Creed Sixth Generation.